Your trip

by Stef
Creations & advice,
Blog & travel inspirations
Travel planner USA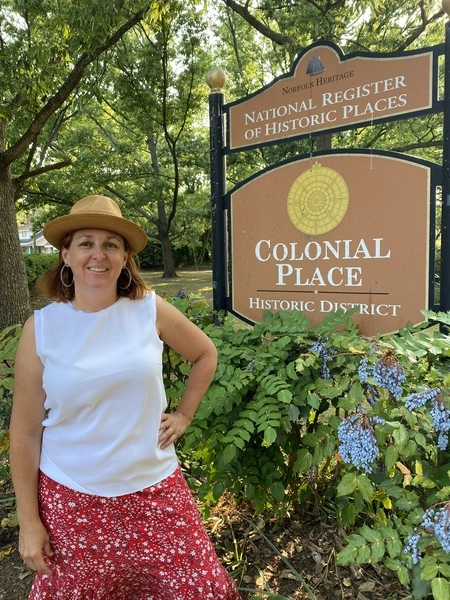 Every traveler is unique, so is your travel to the USA !
Because offering yourself a 100% personalized trip should no longer be considered a luxury, I created "Your trip by Stef", a travel planning service born from my years living as an expat in Virginia and my desire to make tailor-made travel accessible to all.
I am neither a travel agency nor a tour operator, but a travel advisor who facilitates the organization of your future adventures in the USA at an affordable cost within a fixed travel budget.
As a travel planner I do not sell trips, but I advise and accompany you step by step in the creation of YOUR unique and personalized trip, listening to your desires and your way of traveling. I am committed to sharing with you my passion for this fascinating country and to giving you my best advice and plans.
Whether you are an expatriate already in the U.S., familiar with your destination or not, looking for the tourist traps or going off the beaten path, or just a first time visitor, I will be at your disposal to prepare a different, authentic and original adventure ! Your travel to the USA starts here!
Who hasn't dreamt of discovering this fascinating and complex country ? Going to the United States is not just a trip, but a chance to offer yourself the opportunity to have extraordinary experiences. Made up of 50 states all different from each other, this huge country will seduce you, whether you are passionate about history, gastronomy, architecture or its great outdoors.
From colonial cities of the East Coast, Glacier Park in Montana, Texas rodeos to Chicago's urban architecture, from the Statue of Liberty to Waikiki Beach in Hawaii, the USA offers a very wide variety of cities and landscapes and a wide range of activities to discover alone, as a couple, with family and/or with friends.
How does it work to create your tailor-made trip ?

1. Contact
Tell me about your ideas for your trip to the US !
Contact me
ou
book a one-hour discovery call
directly online: it's free and without obligation. I'll send you a personalized questionnaire. Just complete it and send it to me by email before the interview. During our telephone conversation, we'll take the time to get to know each other and exchange ideas so that I can correctly identify your desires, your way of traveling and your budget for your trip.

2. Creation
I make sure of the feasibility (budget, constraints…). I evaluate my search time to perfectly meet your request and develop an itinerary with an estimated price. Once validated, I'll create a tailor-made tour that we adjust together as necessary. I'll search for services according to your criteria previously defined and adapted to your budget (flights and transport, accommodation, activities, dining…). I'll offer you a personalized program of daily activities

3. Reservations
I'll send you by email all the service proposals accompanied by booking links. You make reservations according to the multiple choices provided (for accommodation services, activities…). Once the reservations have been made, I create your personalized travel diary in PDF format and your interactive map. You will receive your paper travel diary (if this option is chosen) a maximum of 15 days before departure.
Entrust me with your travel plans !
"Tailor-made travel creation" offer
"Peace in mind" Formula
I create your trip in its entirety.
"a la carte" Formula
You delegate some of the research to me.
"Destination" Formula
I help you to establish your roadtrip itinerary.
"Autonomy" Formula
I give you the keys to organize your trip yourself.
The advantages of a trip made by Your trip by Stef

Peace of mind
Former expatriate for several years, I have a good knowledge of the country
I trained as a travel planner
I provide sound advice and tested practical information
I offer you as a priority cancellable or modifiable service,
You can leave with peace of mind and serenity

Tailor-made
I attach great importance to our exchanges and and to the time spent listening.
I build your personalized itinerary according to your desires and your way of traveling with modifications made together as needed.
I carry out the research according to YOUR criteria.
You book your services freely and you remain master of your choices and decisions
You benefit from a 100% tailor-made travel diary that contains all your reservations and useful information.

Save money ?
You have the opportunity to offer yourself to a quality, unique and 100% personalized trip at an affordable price
Passionate about this destination, I work independently and without commission.
You only pay for my research and creation time.
I select for you services with the best quality/price ratio
You thus benefit from the competitive rates of the Internet and save money.

Want to save time ?
I search for you the useful information to answer your requests.
You save yourself time-consuming research on the Internet, which is full of information difficult to sort.
You save your time and energy for other activities before your trip.
You can leave serenely and in great shape to live an adventure that suits you
Your next travel to the USA starts here !
Let's talk about your project ! I offer you a free one-hour discovery interview.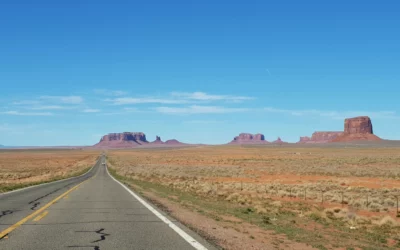 Hi everyone! Who has never dreamed of taking a road trip in the USA? The American West and its mythical cities and national parks lends itself particularly well to this. Indeed, at the mere mention of this part of the United States, you all already have plenty of...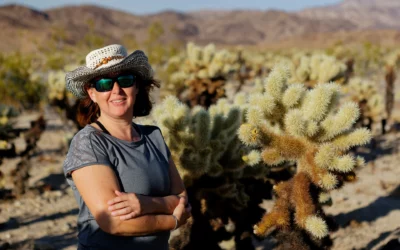 Hi everyone! Yellowstone, Death Valley, Everglades, Rocky Mountains, Grand Canyon, Yosemite. Names that make you dream; those of the 63 national parks of the United States. Managed by the National Park Service (NPS), a federal administration, they are present in 30...
"We went to Florida for 8 days with family and friends with the program put together by Stéphanie of "Your trip by Stef" and were delighted with the complete organization of the trip! From the start-up questionnaire to know our needs and understand our personalities to the delivery of the travel diary precise in every detail, everything was perfect! Well beyond the services of a travel agency, Stéphanie bends over backwards to adapt your stay to your every wish: culture, shopping, a little sport while saving time for teens' fat mat. Everything is there!
We took great pleasure in following again and again the paper travel diary that we will keep as a precious memory of this magnificent stay.
We will call Stéphanie again without hesitation from "Your trip by Stef" to organize our next trip to the us !"
– Isabelle C