Hi everyone!
Who has never dreamed of taking a road trip in the USA? The American West and its mythical cities and national parks lends itself particularly well to this. Indeed, at the mere mention of this part of the United States, you all already have plenty of images in your head! The legendary landscapes of Monument Valley, the geysers of Yellowstone, or the ghost towns of the conquest of the West.
Yes, the American West is all that. It's even so much more!
So for those who want to discover this emblematic region of the USA, I give you the 3 main mistakes to avoid so that the road trip of your dreams does not turn into a real nightmare.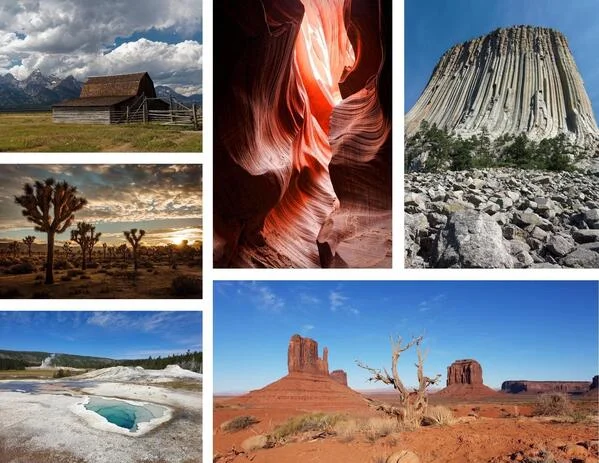 Quelques facettes de l'Ouest américain
1/ Mistaking the size of the "American West"
We did many road trips in the USA when we lived there. After many miles traveled in the American West, I confirm that this country is huge. Just superimpose the American territory on the European continent and we understand it right away: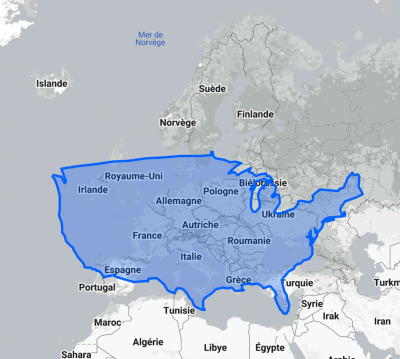 Carte des USA continentaux superposée sur celle de l'Europe
Indeed, the American West officially comprises 13 states and its area is equivalent to half of Europe!
Thanks to the www.thetruesize.com site, I superimposed 4 American states (California, Nevada, Arizona and Utah) on a map of Europe. They cover part of France, the Netherlands, Italy, Germany, Switzerland, Belgium, Slovenia, Croatia and Austria. Just that !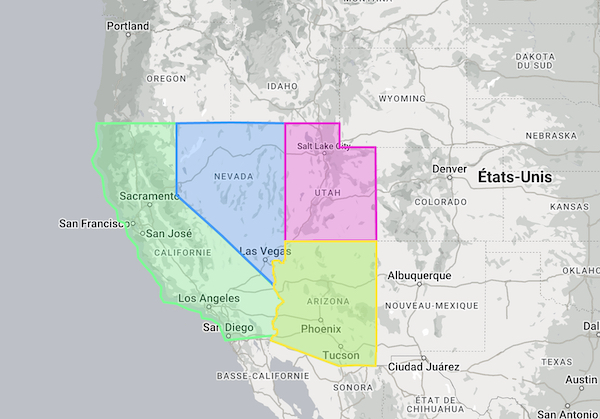 4 Etats de l'Ouest américain …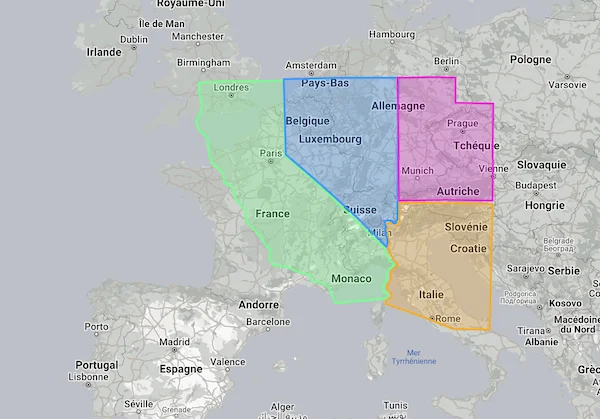 … superposés sur la carte de l'Europe
With our European landmarks, we know it would be difficult to visit everything from Paris to Vienna and from London to Rome in 2 weeks. The same goes for the discovery of the American West.
Keep in mind that a road trip is necessarily synonymous with great distances. The points of interest are very numerous and often far from each other. For example, more than 1000 km separate Yellowstone in Wyoming and the Grand Canyon in Arizona. Similarly, Los Angeles, California is about a 10-hour drive from Salt Lake City, Utah.
My advice: target your visit area and establish a daily schedule of your distances. You will realize how much time you will spend in the car each day. If you have doubts and are unsure about the places you want to visit during the same trip, I can help you!
2/ Thinking that you can go anywhere in the USA in any season
In France, I never felt restricted in my choice of destination depending on the season. While living in the United States, I discovered that the variety and intensity of climatic phenomena are determining criteria in the choice of a destination. For example, tornadoes sweep across the Western Great Plains in the summer. Similarly, the East and West coasts experience a hurricane season from June to November. I lived in Virginia and had a few hurricanes and storms that really hit me.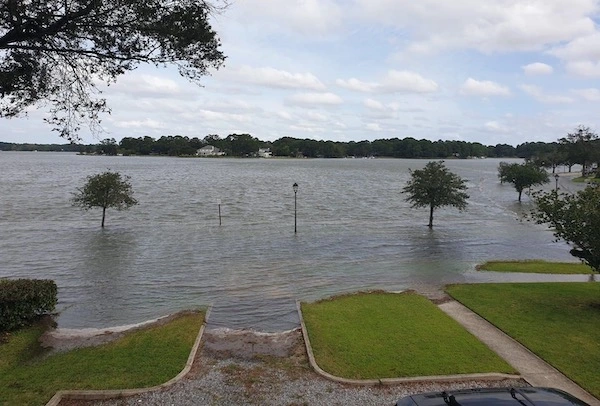 Inondations devant ma maison après le passage d'une tempête tropicale
If you dream of visiting the mythical Death Valley, know that it is already 37°C there in April. In addition, the park turns into a furnace in the summer. The temperature can then reach 50°C.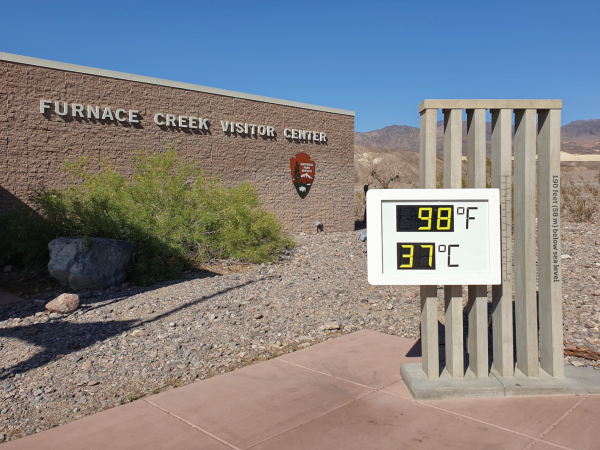 La Vallée de la Mort au début du mois d'avril
It is also necessary to take into account the seasons for the opening of certain roads which are blocked by snow for a large part of the year. For example, to get to the heart of Yosemite National Park in California from Death Valley, you will drive a little over 450 km if the Tioga Road is open (pass at 3031 meters above sea level). Otherwise, it will cost you a detour of almost 200 km more, because you will have to circumvent the entire Sierra Nevada range from the south…
Camping enthusiasts, we dreamed of discovering Yellowstone Park in a tent. We camped there in the summer and frozen awakenings were not uncommon. With -2°C in the morning in mid-August, I was in a hurry to get up and warm up in front of the campfire!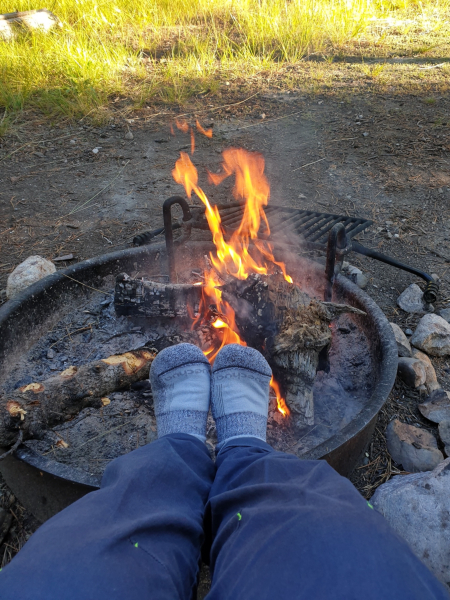 Réveil très frais près du Parc National de Yellowstone en plein mois d'août
My advice: when choosing your destination, do not neglect the season and climatic factors. Do you have flexible travel dates? Some western parks are easily visited in the spring when the weather is not too hot. You may even find some remnants of snow there, which will give them an extra cachet. Conversely, wait for the height of summer to discover the northernmost areas, because the snow will have melted.
3/ Believe that it is easy to organize your road trip in the USA at the last moment
There are always last-minute travel enthusiasts. Good plans and cheap flights are often the arguments put forward to embark on an unexpected road trip. But we must take into account the American reality. Indeed, Americans like to travel in their country (and I understand them!). With few holidays in the year, they want to be sure to be able to take advantage of their holidays. They usually book their accommodations several months or even more than a year in advance.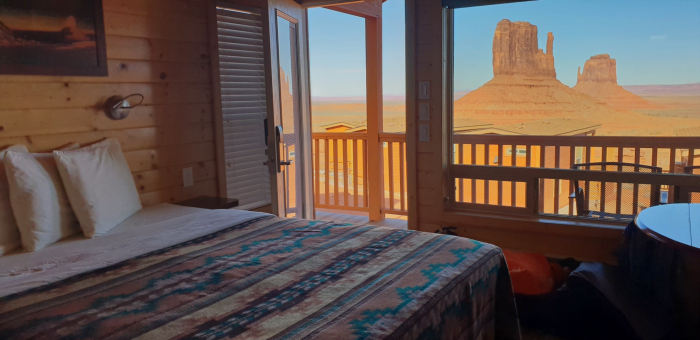 Pour profiter de cette magnifique vue depuis notre cabine à « The View » (Monument Valley), nous avions réserver plusieurs mois en avance !
Do you want to embark on a discovery of the American West with little notice? You risk not finding enough to spend the night near the points of interest you want to discover. The only solution then is to move away, sometimes up to 100 km, to find accommodation.
In summer, some places are taken by storm and several sites have set up reservations with dated entries. Thus, Arches Park in Utah or the magnificent Antelope Canyon site in Arizona require reservations to be visited. Needless to say, places are going very fast! It will then be very difficult for you to find one at the last minute.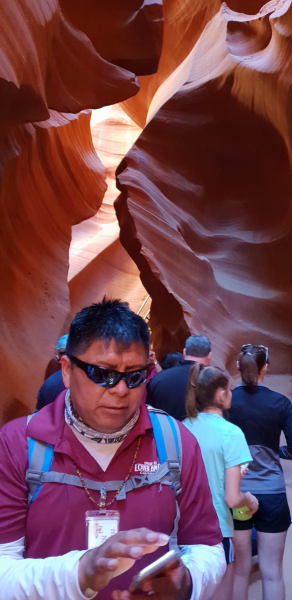 L'envers du décor et la foule dans Antelope Canyon
My advice: book your accommodation at least 6 months in advance if you want to stay in the heart of the major National Parks. Be careful, however, not all parks offer permanent accommodation solutions. Some only offer camping. In general, anticipate your travel plans as much as possible. So you will have a wider choice of accommodation at still reasonable prices.
For those who like last-minute trips, camping can be a good solution. It's economical and a great way to immerse yourself in the great American wilderness.
You have a travel project in the USA and you ask yourself many questions? Do not hesitate to tell me about it, I offer you a free one-hour "discovery" interview to take stock.